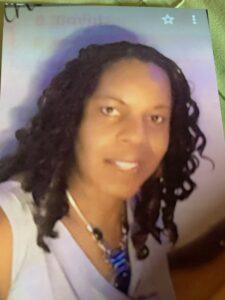 Welcome to my website, CorinBusDriverSeatCushions.com. Here you will see how important it is for bus drivers to consider having their personal bus driver seat cushions and make driving a bus much more comfortable.
Corin Bus Driver Operator
Working at Transit now for over 23 years, I was a bus operator for 11 years. Working long hours behind the wheels was very uncomfortable and had put a lot of strain on my back, so I was destined to find a solution.
At first, I was introduced to all sorts of seats and backrests, but non did not solve my problem. Then. I was introduced to seat cushions that helped a little. Being a part-time tailor, I realized that I had to change the fabric to make the ride much more comfortable for long hours.
I started to make the bus driver seat cushions back in 2016; I fulfilled orders in all states, with bus cushions in Maryland and neighbouring states like Virginia, New Jersey and New York being at the forefront.
The Effects of a Bus Driver
Driving for long hours can be very painful for bus drivers back, which sometimes leads to long-term illnesses. My purpose here is to provide a personal bus driver seat cushion to individuals to drive long hours and not suffer from any back pains and future long-term illnesses.
Having your personal bus driver seat cushion will be the best avenue for operators, and they have the opportunity to personalize it with their favorite sports team logo and extra pocket holders for their personal items.
These cushions are made with or without a backrest and will have a front drop pocket, shoulder strap and handheld strap. You can request special orders to fit your personal preferences.
Contact me:
Email; corin2801@gmail.com
Text: 571-329-3583
VoiceMail: 571-329-3583
Corin website:
https://corinbusdriverseatcushions.com
Please leave a comment or any questions you may have; I would love to get your feedback.